Have you found yourself wondering "Can you use HSA for therapy?" This is actually a very common question that people exploring mental health treatment options have and most often, they have no idea how to find out the answer. We're here to help clear some things up about HSA's and whether or not they can be used to pay for mental health expenses.
What Is A Health Savings Account (HSA)?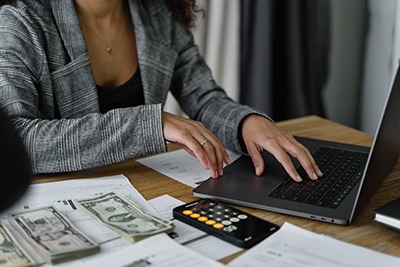 Health Savings Accounts or HSAs are tax-advantaged savings accounts that can be used to pay for medical expenses. While Health Savings Accounts are most commonly used toward out-of-pocket costs for things like doctor visits and medication prescriptions, these savings accounts can also be used to pay for certain types of mental health treatments – like psychiatric care or online therapy in some cases.
Eligibility for an HSA typically requires having a High Deductible Health Insurance Plan, or HDHP. This plan lowers premium costs by asking consumers to cover the cost of routine medical care until they reach their deductible before insurance kicks in. With an HDHP, individuals can contribute money on a pre-tax basis and use those funds in the future for qualified medical expenses.
HSA Eligible Mental Health Care
Health Savings Accounts can be used to pay for therapies that are considered qualified medical care and are prescribed by a doctor or other licensed healthcare practitioner. In some cases, these services may also be covered by a health insurance plan. However, if the plan does not cover them or has limited coverage, an HSA can help bridge the gap and make therapy more accessible.
What Are Considered Qualified Medical Expenses?
To be considered a qualified medical expense, the therapy must be prescribed by a doctor or healthcare practitioner and must be medically necessary. This means that it is necessary to diagnose, treat, prevent or cure an illness or injury. These include treatments such as physical therapy, occupational therapy, speech-language pathology, mental health counseling and therapeutic massage. Additionally, the therapy must be for you, your spouse or your dependents.
Using Your HSA for Mental Health Expenses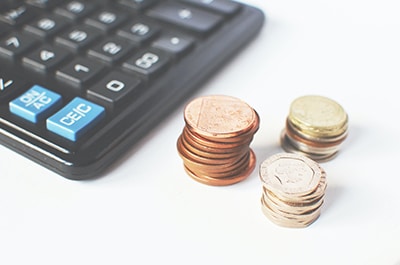 Using an HSA to pay for therapy can be a great way to cover the costs associated with mental health treatment. It allows you to use your pre-tax money to pay for therapeutic services, thus reducing the overall cost of receiving treatment. Depending on how you set up your HSA account, there may even be some tax advantages associated with using these funds to pay for therapy. It is important to note, however, that not all HSA accounts are the same and it's important to check with your provider about what type of medical expenses will be eligible for reimbursement through your plan.
If you decide to use your Health Savings Account to pay for therapy, you should make sure that the healthcare provider is qualified and that any mental health services they provide are considered medically necessary. In order for the service to be paid with an HSA, it must also meet IRS guidelines and be approved by a doctor or other licensed healthcare practitioner. Once you have verified that the therapy is qualified medical care, you can use your Health Savings Account funds to pay for the session(s).
It's important to remember that you can only use your HSA funds for qualified medical expenses. If you use your HSA account for a uncovered medical expense, the IRS may impose penalties and taxes on those withdrawals. Additionally, be sure to keep all receipts and documentation of any healthcare services you pay for with your HSA funds in case you need to provide proof of payment.
Mindflow Recovery Can Help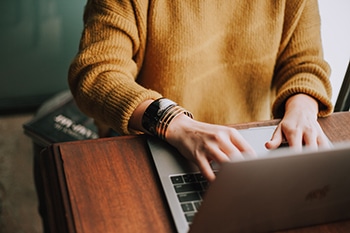 At Mindflow Recovery, we understand that a person's mental health is just as important as their physical health and that access to quality mental healthcare should be available to everyone. We strive to make therapy accessible and affordable by providing a wide range of services, including online therapy, at an affordable cost. We accept most major Health Savings Accounts (HSAs) as a form of payment to help make therapy more affordable for our clients.
We offer Treatment for the following mental health conditions:
Drug Addiction
Post Traumatic Stress Disorder (PTSD)
Alcohol Addiction
Schizophrenia
Conversion Disorder
Anxiety Disorder
Obsessive-Compulsive Disorder (OCD)
Depression
Bipolar Disorder
Borderline Personality Disorder (BPD)
Trauma Recovery
Co-Occurring Disorders
If you have a Health Savings Account and are interested in using it to pay for mental health treatments, please contact us today. Our team is here to answer any questions you may have about paying with an HSA and help determine if your treatment plan qualifies for coverage. We look forward to helping you achieve your mental health goals!
Online Mental Health Services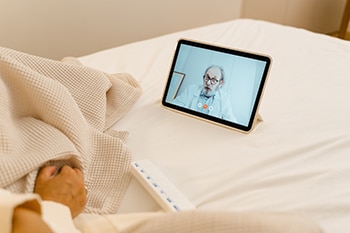 Here at Mindflow Recovery, we specialize in providing online mental health services from the comfort of your own home, office, or wherever you find yourself. Our team of licensed therapists are available 7 days a week to provide behavioral counseling, mental health therapy, family counseling, substance abuse clinics, marriage counseling, and other forms of support.
We accept all major insurance plans as well as Health Savings Accounts and can help you get the mental health care you need. Schedule an appointment online today and start your journey toward a healthier, happier you!
Benefits of Online Behavioral Health Services
Online behavioral health services are becoming increasingly popular as more people seek access to mental health care from the convenience of their own home. Online therapy or telehealth allows for easy access to mental health care no matter where you live, what your schedule is like, or where you are, and can be a great option if in-person sessions are not available or convenient.
In addition, online therapy offers several advantages such as:
• Anonymity – E-therapy provides a level of anonymity that traditional in-person counseling cannot, allowing for greater privacy and confidentiality.
• Accessibility – Teletherapy gives you access to mental health care no matter where you live or what your schedule is like.
• Affordability – Health Savings Accounts (HSAs) can often be used to pay for online therapy, making it more affordable and accessible.
• Flexibility – Online counseling allows you to create a treatment plan that fits your needs and lifestyle without the need to take time off work or travel long distances.
Whether you are looking for individual counseling, family counseling, substance abuse treatment, or couples counseling, Mindflow Recovery can help.
Reach Out To Us
If you have any further questions about Health Savings Accounts or using HSA for mental health care expenses, please do not hesitate to contact our mental health practitioner team here at Mindflow Recovery. We're always happy to answer your questions and help in any way that we possibly can. Let us guide you through the process and help you get the mental health care you need. Contact us today!