Are you interested in Mindflow Recovery's telemedicine services? Have you been wondering if telehealth doctors can prescribe medications? The short answer is yes. Telehealth doctors can prescribe medications just like healthcare providers at an in-person visit; however, there are some limitations. Depending on the state law where you live, telehealth doctors may be limited in what prescription medications they can prescribe.
In this blog article, we're going to discuss the different types of medications that telehealth doctors can typically prescribe and the regulations around prescribing medications through telemedicine services.
Prescription Medications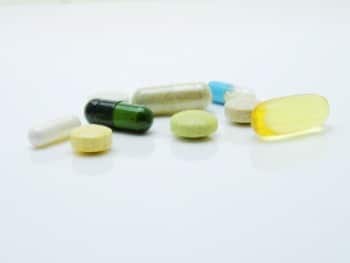 The most common prescription medications prescribed via telemedicine services are those used to treat minor illnesses such as colds, allergies, or urinary tract infections (UTIs). The healthcare provider will do a telemedicine consult with you to diagnose the condition and then prescribe the appropriate medication for your symptoms.
In addition, some telemedicine services offer primary care or specialty medications to treat chronic conditions such as diabetes, high blood pressure, depression, or asthma. These medications need to be prescribed by a licensed physician and can only be refilled through that doctor's office.
In general, telemedicine services provide access to convenient and affordable medical care without the need to travel to a clinic or hospital for an in-person examination.
Controlled Substances
Controlled substances are prescription medications that have been approved by the Drug Enforcement Agency for medical use. These substances are highly regulated and can only be obtained with a valid prescription from a licensed healthcare provider.
An example of a controlled drug is opioids, which are used to treat severe or chronic pain. It is important to note that because of the potential for abuse and misuse, controlled substances cannot be prescribed through telemedicine services; they must be prescribed in person by a healthcare provider.
Non-Controlled Substances
Non-controlled substances refer to medications that do not have any abuse potential or are not regulated by the Drug Enforcement Administration. These substances can be prescribed through telemedicine and obtained without a trip to the doctor's office. Non-controlled substances include antibiotics, antifungal medications, non-steroidal anti-inflammatory drugs (NSAIDs), vitamins, and supplements.
Prescribing Controlled Substances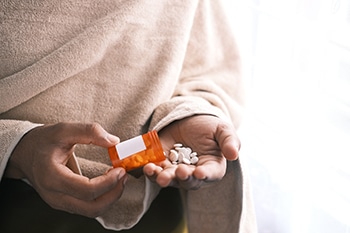 The Drug Enforcement Administration has established certain rules and regulations regarding the prescribing of controlled substances through telemedicine services to protect against abuse and misuse. To prescribe a controlled substance, a healthcare provider must be registered with the DEA and have an active registration number.
The medical provider must also comply with the state law and regulations for prescribing controlled substances. Additionally, all prescriptions for controlled substances must include an original signature and be submitted to the pharmacy via secure transmission.
COVID-19 Public Health Emergency
The public health emergency allowed telemedicine to be used by healthcare providers to prescribe controlled substances in an emergency. Healthcare providers should take into account the risks associated with prescribing these medications via telemedicine and adhere to appropriate safeguards.
The Drug Enforcement Administration (DEA)
The Drug Enforcement Administration (DEA) is a federal law enforcement agency of the United States Department of Justice. Its role is to enforce the Controlled Substances Act, which regulates and controls the manufacture, distribution, and dispensing of controlled substances. The DEA also works with state and local authorities to prevent drug trafficking and abuse.
The Drug Enforcement Administration requires healthcare providers to have an ongoing, valid doctor-patient relationship and document the medical indications for prescribing controlled substances. The healthcare provider must also assess the patient's risk of abuse or misuse before prescribing a controlled substance through telemedicine services.
What're The Benefits of TeleMedicine Services?
Virtual visits are often more convenient for patients due to their ability to take place in the comfort of a patient's own home or office. This can be especially beneficial for those living in rural areas who otherwise would not have access to healthcare providers, as well as people who have difficulty traveling to traditional medical facilities, such as those with physical disabilities or medical conditions that make it difficult to leave home.
Telemedicine services also provide great convenience and cost savings. The time saved by not having to travel to an in-person consultation or appointment can be invaluable for those with busy lives or who are juggling multiple responsibilities and commitments. In addition, many telemedicine services offer lower costs than in-person visit fees, making them an accessible and affordable option.
Additionally, telemedicine technologies can provide patients with more control over their health care decisions and prescription medication. Since telehealth service appointments are often shorter than traditional in-person consultations, there is less room for the doctor to forget or overlook important information, which allows patients to feel more confident about their care.
It is important to remember that while telemedicine is expanding access to health care, telemedicine services are a supplement to traditional medical care and should never replace it entirely. If you are having more serious medical concerns, it is always best to visit your primary care physician or local healthcare provider in person.
Call today to see how you can get free telemedicine consultations at Mindflow Recovery! 833-957-2690
What Other Services Does Mindflow Recovery Offer?
Mindflow Recovery is a professional practice that offers a comprehensive array of telehealth services to help clients achieve their personal goals.
These Services Include:
Individual Therapy
Group Therapy
Couples Counseling
Family Counseling
Wellness Activities
Addiction Services
Medication-Assisted Treatment (MAT)
Mental Health Treatments:
Alcohol Addiction
Anxiety Disorder
Bipolar Disorder
Borderline Personality Disorder
Co-Occurring Disorders
Conversion Disorder
Depression
Drug Addiction
Obsessive Compulsive Disorder
PTSD
Schizophrenia
Trauma Recovery
Our team of board-certified psychiatrists, psychologists, social workers, nurses, and counselors work together to provide a holistic approach to recovery that enables clients to gain insight into their challenges and ultimately take control of their mental health.
Our telehealth services are designed to make it easier for individuals struggling with substance use disorder, mental illness, or co-occurring disorders to access the care they need on their terms. We offer the flexibility of remote counseling services while still providing the same level of quality and expertise as in-person care. Our treatment plans are tailored to meet each individual's needs, and our therapists strive to create a safe and supportive environment for healing.
Why Should I Choose Mindflow Recovery?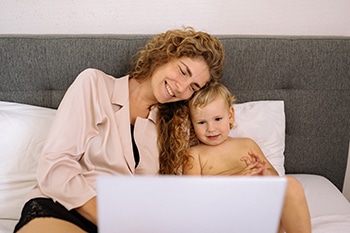 At Mindflow Recovery, we are dedicated to providing comprehensive and individualized care for individuals struggling with mental health or substance use disorders. Our therapists have the expertise and experience to work with clients of all ages and backgrounds to create a customized treatment plan that fosters healing.
We also understand that everyone's circumstances are different, which is why we offer a variety of services. We offer both virtual and in-person care, giving clients the flexibility to choose the type of treatment that works best for them. Additionally, our team takes an integrative approach to care, focusing on several factors such as lifestyle, nutrition, exercise, and stress management when creating individualized plans.
Frequently Asked Questions:
What does "schedule II" drug mean?
"Schedule II" drugs are those that have a high potential for abuse, but also have an accepted medical use in the United States. These drugs include certain opiates, stimulants, and other substances. The misuse of these medications can lead to serious health risks, including addiction and overdose. Possessing or selling Schedule II drugs without a valid prescription is a federal crime.
What constitutes a public health emergency?
A public health emergency is a situation where widespread disease or other risks exist that threaten the well-being of the general population.
What is opioid use disorder?
Opioid use disorder (OUD) is characterized by uncontrolled opioid consumption, regardless of the route of administration. Symptoms can range from mild to severe and may include physical tolerance, withdrawal symptoms, feelings of depression or hopelessness, and impaired functioning in daily activities. People with OUD often have difficulty stopping their opioid use despite the potential consequences. Treatment typically includes medications, counseling, and other support services.
What should I do if I think I might have an addiction?
If you think that you or someone you know may be struggling with substance abuse, it's important to seek help right away. The best option is to speak with your healthcare provider and discuss available treatment options, including telemedicine services.