Are you considering online therapy as an option for your mental health care? With technology advancing at rapid speeds, it's no surprise that more and more people are turning to virtual therapy sessions when seeking mental healthcare. Online therapy has been proven to help & has many advantages over traditional face-to-face office visits. It is a smart choice for those in need of mental health services! Mindflow Recovery will inform you of the benefits & options of online therapy from the comfort of your own home. It will help you determine if it is the best fit for you and your needs.
Mental Health Conditions & Mental Health Professionals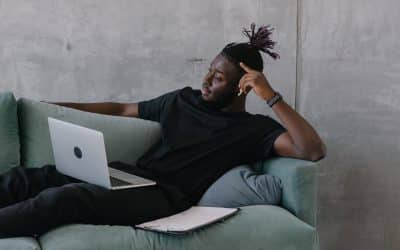 If you've never experienced an online psychiatry session, then you may have some uncertainties about the procedure. Online therapy can be used to treat a variety of mental health conditions, from anxiety and depression to bipolar disorder and more. While there are many different types of mental health professionals (psychiatrists, psychologists, social workers, etc.), they all have the same goal: helping you better manage your symptoms so that you can live a happier and healthier when you get started with Mindflow Recovery. You deserve to take the next steps by reaching out to us at (833) 957-2690. All the online sessions are done through a secure network.
Online Psychiatry
Online psychiatry services provide a tailored approach to addressing mental health issues, offering prescription medication management and talk therapy. This can ensure clients receive the most appropriate treatment plan for their individual needs. Are you in need of a psychiatric diagnosis, medication prescription, or adjustment to your current medications due to unpleasant side effects? An online psychiatrist might be perfect for you if this is the case and your primary care physician isn't able to help. With an online psychiatrist consultation from the comfort of your own home, it's never been easier or more convenient to access mental health services! In every way that matters, online psychiatrists are indistinguishable from traditional ones. The best part is you can do this all from the comfort of your home.
The Smart Choice for Mental Health: Exploring the Benefits of Online Therapy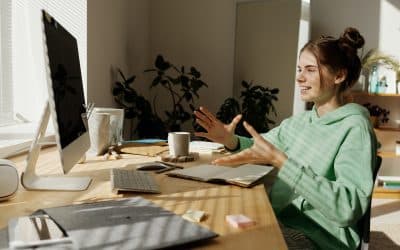 One of the main advantages of online therapy is convenience. With virtual sessions, you can receive counseling from anywhere that has an internet connection. This means there's no need to take time off work or travel to a physical office, making it easier and more convenient for people to access the help they may otherwise not have been able to get. The decision of which device you want to use for your sessions is completely up to you, be it a smartphone, tablet, or computer.
By accessing online mental health services, you benefit from compassionate and confidential care which is available to everyone regardless of their location. Experience tailored professional mental health treatment from the most qualified psychiatrists and psychiatric nurse practitioners available.
Medication Management
Here are just some of the reasons why people seek out online psychiatric services: they require one or more psychiatric medications; have been diagnosed with one or more mental disorders; need an expert opinion on their current situation to help them make informed decisions about their health and wellbeing. After undergoing a psychiatric evaluation, healthcare providers can evaluate mental health symptoms remotely and prescribe medications if necessary. Online therapy also generally allows for a higher degree of privacy and confidentiality than other forms of mental health treatment and can provide a sense of anonymity. Online psychiatry offers a multitude of benefits, beginning with the initial consultation and diagnosis.
Post-Traumatic Stress Disorder & Others
Online therapy can also be beneficial for those suffering from post-traumatic stress disorder (PTSD) or other mental health issues. Through the use of telemedicine, individuals with PTSD can access specialized treatment services that may not have been available to them before.
Online therapy can help reduce some of the symptoms associated with PTSD and provide. For the best online psychiatry services, look no further than Mindflow Recovery! Imagine our board-certified psychiatrists and specialized psychiatric helping you make progress at your pace without needing to leave home.
They prescribe controlled substances such as medications and work with you to develop an individualized treatment plan. Our psychiatrists employ evidence-based therapeutic approaches complemented by innovative technology such as telepsychiatry, virtual reality therapy, and more.
Treat Mental Health Conditions & Family Healing
The year 2020 was a devastating one, with over 46,000 reported suicides and almost half of those individuals having a diagnosed mental health condition. Mental health conditions affect everyone, from children to adults. Mental health problems such as depression, anxiety, and addiction can be effectively managed with the right treatment. Our psychiatrists provide compassionate and effective care for individuals of all ages suffering from mental health issues. We also understand that mental health is a family issue. A healthy family unit is essential for mental wellness.
Our unparalleled 12-week Family Healing Program offers weekly gathering therapy sessions. These gatherings unite persons that are fighting with equivalent setbacks, thus affording customers the ability to create strong connections and assist each other during the program. Dial (833) 957-2690 when you are ready to get started, we'll be waiting for you.
Frequently Asked Questions
Does Mindflow Recovery offer a free consultation?
Yes, we offer a free consultation to all new clients. This initial consultation allows us to understand your goals and develop a personalized treatment plan that will work for you.
Is health insurance mandatory to start with Mindflow Recovery?
No, health insurance is not mandatory to start with Mindflow Recovery. We have several payment options available, including sliding scale fees for those in need. Online therapy provides convenient access to quality mental health care from the comfort of your own home.
What kind of therapy do you offer?
We specialize in Cognitive Behavioral Therapy (CBT), Dialectical Behavioral Therapy (DBT), and psychodynamic therapy. Of course, there are many other options for you to try till you find what works best for you.