Are you looking to use your HSA to pay for therapy? As more and more Americans turn to alternative treatments and therapies, it can be difficult to find the right funding sources. With HSAs becoming an increasingly popular way to save money while still receiving great healthcare benefits, they can also serve as a wonderful way to pay for therapy sessions.
There are several different ways that you can cover mental health expenses, with or without an HSA. Depending on your insurance plan, in some cases, you may be able to use pre-tax dollars from your HSA to pay for therapy sessions that are a part of your covered medical benefits. Alternatively, if the therapy is not covered by your insurance company, you can still use funds from your HSA account to cover the cost.
Let's dive into some of the ways you can cover the costs of mental health support services and treatments with your HSA.
What Is A Health Savings Account (HSA)?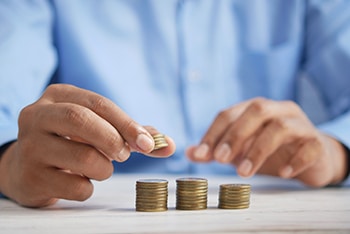 Health Savings Accounts allow you to set aside pre-tax money for healthcare and medical expenses. While the IRS does not consider therapy to be a qualified medical expense, certain exceptions may allow therapy sessions to be covered under an HSA.
For example, if a therapist is considered to be a medically necessary treatment for a physical or mental illness, then it can be included in an HSA. Additionally, if the therapist is a doctor or other licensed healthcare provider then their services may also be covered under an HSA.
Who Is Eligible for an HSA?
In order to be eligible for an HSA, individuals must:
• Be covered by a high deductible health plan (HDHP)
• Not be enrolled in Medicare or another government health plan
• Not be claimed as a dependent on someone else's tax return
• Have no other unreimbursed medical expenses that are not covered by the HDHP
It is important to note that an HSA cannot be used for any type of coverage other than qualified medical expenses.
Are Mental Health Services Covered Under An HSA?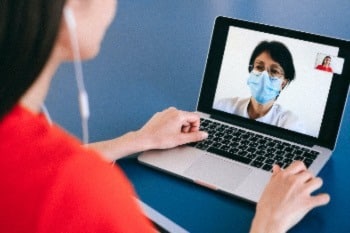 In some cases, mental health services may be covered under an HSA. The IRS states that any payments made for the diagnosis, cure, mitigation, treatment, or prevention of a physical ailment or mental illness qualifies as a qualified medical expense.
This includes fees paid to psychiatrists and other mental health professionals for services provided. It also covers medications prescribed by a psychiatrist. However, the services must be provided by a licensed healthcare provider. The IRS also states that HSAs cannot pay for over-the-counter drugs or items unless they are prescribed by a doctor.
Examples of what's commonly considered an eligible HSA expense:
Fees for medical and mental health appointments, including behavioral counseling, psychotherapy, and psychiatric services
Inpatient substance abuse treatment programs
Medications prescribed by a psychiatrist or other healthcare provider
Psychiatric hospitalization
Lab tests and diagnostic procedures related to mental health issues
Co-pays and deductibles for any of the above listed items
It is important to note that HSAs are not intended to cover all medical expenses, including mental health care. Therefore, it is essential to understand the limitations of HSAs and to plan for out-of-pocket expenses when budgeting for healthcare costs. Additionally, it is important to check with your HSA administrator regarding eligible medical expenses and any restrictions they may have in place.
FSA or HSA Reimbursement Options
If you are enrolled in an FSA or HSA, you may be able to use these funds to help cover the cost of mental health care. Many insurance plans provide reimbursement for certain treatments and services related to mental health. However, it is important to check with your plan administrator regarding eligibility requirements and any restrictions on what types of services can be covered. Additionally, keep in mind that many FSA and HSA plans have a "use-it-or-lose-it" policy, so it is important to use your funds before the end of the plan year or risk losing them.
Other Ways To Pay For Mental Health Treatment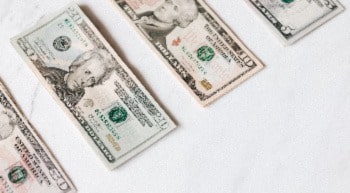 If an HSA is not an option, there are other ways to pay for mental health treatments. Many insurance companies offer coverage for therapy. The type of benefits and coverage can vary, so it's important to check with your insurance provider to see what services they cover. Additionally, there are government programs that can provide financial assistance or reduced rates for mental health services.
Some other options include a flexible spending account, health insurance coverage, sliding scale fees, self-pay discounts, or even crowdfunding on popular websites to cover the cost of treatment. Below are additional ways to pay for mental health expenses:
Flexible Spending Account (FSA)
A Flexible Spending Account allows you to use pre-tax money to pay for qualified medical expenses such as therapy sessions. However, most FSAs do not cover therapy unless it is considered a medically necessary treatment for a physical or mental illness. If you are uncertain whether your health savings account will cover your therapist's fees, contact your employer or health insurance company for more information.
Insurance Coverage
Many insurance plans cover some portion of the costs associated with therapy sessions. Most plans require that you meet certain criteria and obtain a referral from your primary care physician to receive reimbursement for therapy. Talk to your health insurance provider about the specifics of the plan coverage and what you need to do to receive reimbursement.
Out-of-Pocket Payment
It is also possible to pay out-of-pocket for therapy sessions. Many therapists accept cash, checks, or credit cards as payment options. However, make sure that you research your therapist's policies ahead of time to avoid any unexpected out-of-pocket expenses.
Sliding Scale Fees
Some therapists offer special rates on a sliding scale based on your income level. These discounted fees can make it easier financially for those who are unable or unwilling to use insurance benefits or pay out-of-pocket. However, not all therapists offer sliding scale fees, so it's important to ask your therapist whether they have such an option.
Self Pay Discounts
Some therapists may offer self-pay discounts for those who opt out of using insurance. These discounts can vary from therapist to therapist, so it's important to ask your provider what their policy is before you make a final decision.
No matter which method you choose to use to cover your mental health care expenses, it's important to make sure that all of the expenses related to therapy are properly documented for tax purposes. Additionally, you should be aware of any restrictions or limitations associated with using HSAs for mental health care costs – some plans may have limits on how much money can be used each year or specific services that they will and won't cover.
Getting the right help is essential to managing and improving mental health, so if you're having mental health issues and you've decided to seek treatment, call Mindflow Recovery today, and let's discuss how we can help you improve your mental health via online therapy!
Mindflow Recovery's Mental Health Services
Our emotional and mental health services include counseling, therapy, and treatment for a variety of mental health issues. Our experienced counselors are well-versed in treating a variety of mental health conditions including:
Drug Addiction
Post Traumatic Stress Disorder (PTSD)
Alcohol Addiction
Schizophrenia
Conversion Disorder
Anxiety Disorder
Obsessive-Compulsive Disorder (OCD)
Depression
Bipolar Disorder
Borderline Personality Disorder (BPD)
Trauma Recovery
Co-Occurring Disorders
We can help you develop coping strategies to handle stress more effectively and offer support during difficult times. At Mindflow Recovery in San Diego, we use evidence-based practices to help you find relief from your mental health conditions. Our counselors are trained to offer individual therapy, marriage counseling, group therapy, or family counseling, depending on the type of life care services that you need. Call us today 833-957-2690 for a free mental health evaluation!
Try Online Mental Health Care Today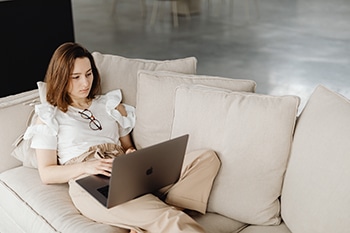 Online therapy is becoming increasingly popular with people who want access to HSA eligible mental health resources without having to leave their homes. At Mindflow Recovery, we provide confidential online services for people in San Diego living with BPD, trauma recovery and co-occurring disorders. We have licensed counselors who can help you build coping mechanisms and offer other mental health care strategies that are tailored to your individual needs.
We also offer integrated mental health services that can include medication management, individual counseling, and group therapy. Our mental health professionals use evidence-based approaches such as Cognitive Behavioral Therapy (CBT) and Dialectical Behavior Therapy (DBT).
At Mindflow Recovery, we want our clients to feel supported and comfortable throughout their recovery journey. We understand that every individual's needs are unique; therefore, we strive to provide an individualized mental health treatment plan based on a complete evaluation of your current situation and behavioral health assessments. Our goal is to help you manage both the symptoms and causes of your mental health challenges while equipping you with the skills and tools necessary to lead a happier, healthier life.
Frequently Asked Questions
How can I find out if my HSA covers mental health therapy?
The best way to find out if your health savings account covers mental health therapy is to contact your insurance provider. They will be able to tell you the details of your coverage and any restrictions that may apply. In addition, you can also check with our admissions team for more information about insurance benefits and other payment options.
Is counseling for Schizophrenia considered a medical necessity?
Yes, counseling for Schizophrenia is considered a medical necessity. Depending on your individual situation, you may be eligible for insurance coverage to help cover the costs of therapy. Our admissions team can provide more information about insurance benefits and other payment options that may be available to you.
Are mental health services covered by Medicare?
In some cases, mental health services may be covered by Medicare. To find out if you are eligible for coverage, it's best to contact your local Medicare office. Additionally, our admissions team can provide more information about insurance benefits and other payment options that may be available to you.
Are HSA funds tax deductible?
Yes, health savings account funds can be used to pay for some medical expenses and are tax deductible. To find out more about how to use your HSA funds for mental health services, contact our admissions team who can provide you with more information.